Your customer's credit analyzed by experts (for free!)
You're just one click away from Resolve's personalized business credit check. All we need is the business name and address—our experts take care of the rest.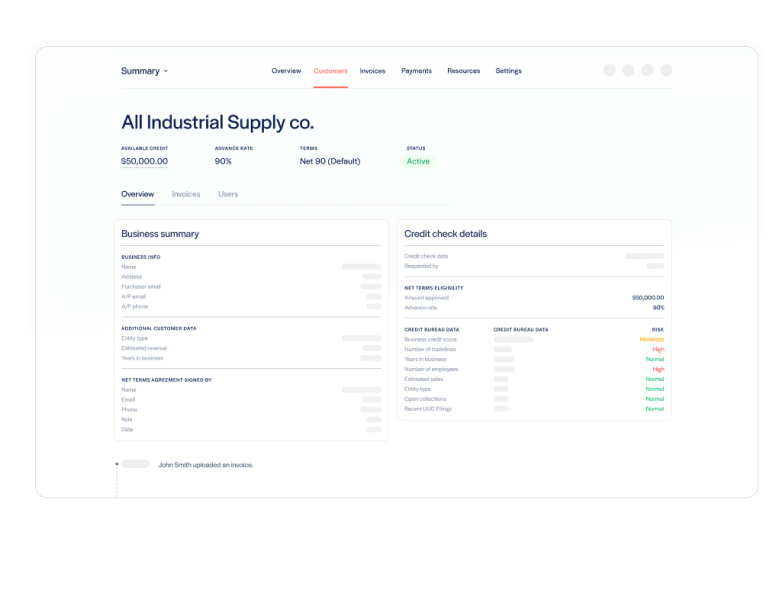 30-60
days net terms
for approved customers
90
%
cash advances on
customer invoices
1
day payment to
your bank account
Reduce bad debt risk to scale your business
Net terms & credit management
Resolve's a complete net terms management solution - we'll take care of everything needed to offer net terms (30 or 60 days) to your customers.
Reliable risk assessment
Access Resolve's proprietary credit assessments for fast, high-quality, and personalized credit decisions tailored to your business.
Embedded credit team
Resolve acts as your credit team on tap. We make credit checking, credit decisions, and credit line management fast and simple.
De-risk your customer credit decisions
Improve your credit decisions and reduce your receivables risk. Make smarter credit and payment terms decisions with our fast, reliable, and quiet credit checks.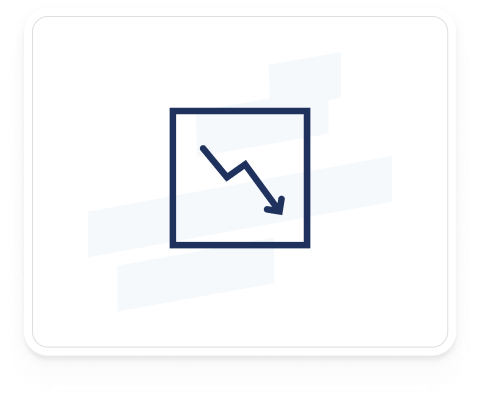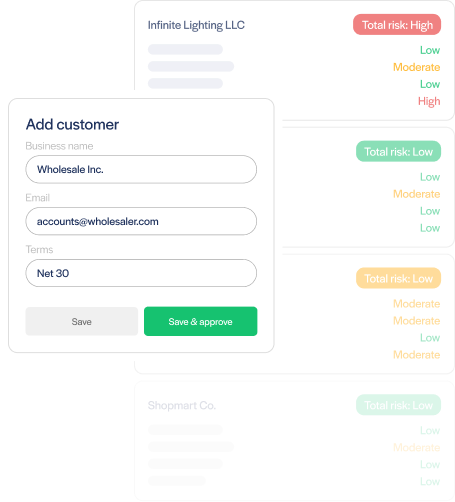 Guide:

Why you shouldn't be managing credit checks in-house

Managing traditional commercial credit checks can take weeks to complete, costing you valuable resources, time, and even customers.
Say goodbye to lengthy credit application forms
Say hello to fast, simple and reliable credit checks without bothering your customer! Just provide a business name and address for results within 24 business hours.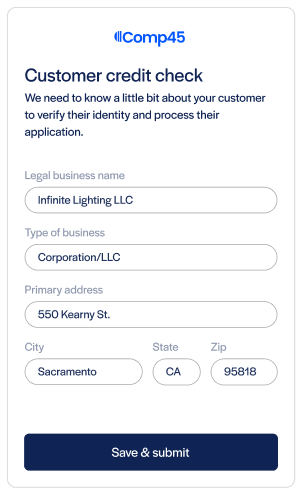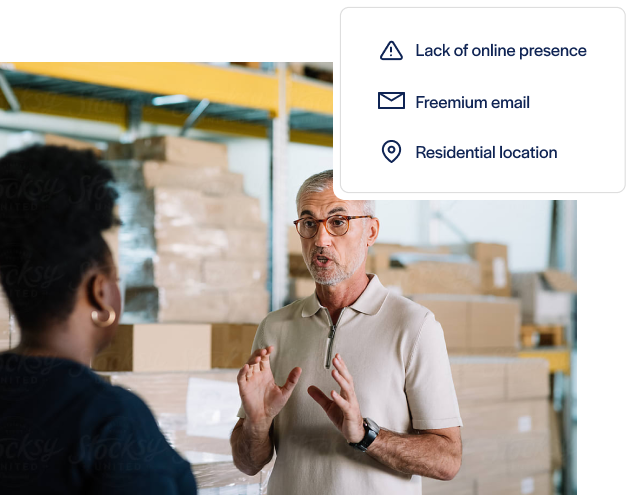 Gain confidence your customers are creditworthy
Our experts bring risk and credit expertise from Amazon, PayPal, and Fortune 500 companies so you can access key insights not available from credit bureaus.
You can't stop risk - but you can be smarter about it
Resolve's technology and "credit team on tap" helps you offload the risks of today to unlock growth for tomorrow. Gain credit decisions you can trust while accessing advance cash payments.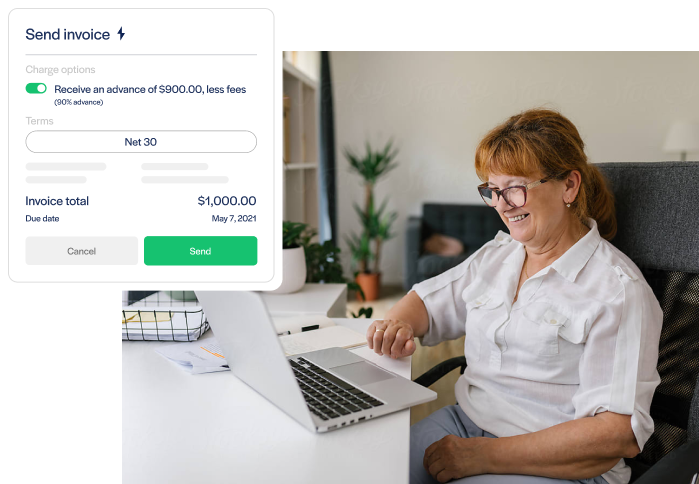 Turn your AR into cash
Chat with an expert today.