Modernize your customers' B2B payments experience
Streamline your B2B payments and net terms invoicing. Grow your sales and improve your customer's experience with a modern B2B payments platform.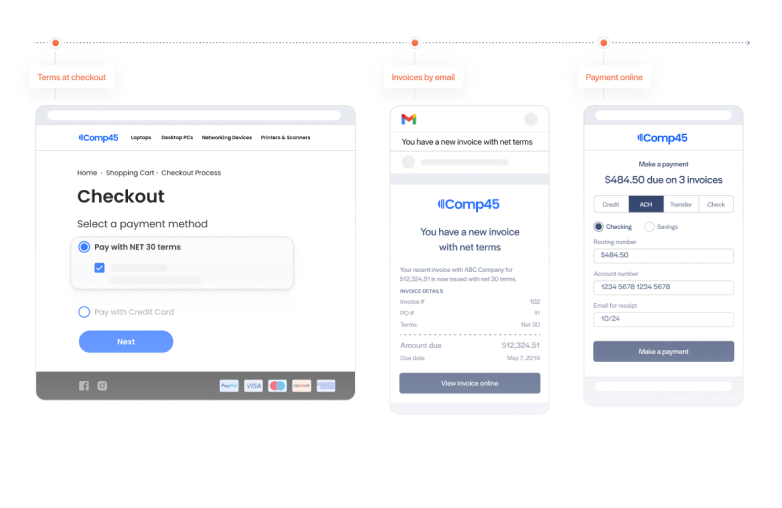 2
x
increase in buyer
purchasing power
50
%
less time managing
receivables
Automate and scale your AR
Improve cash flow
Unlock cash flow for growth. Receive an advance cash payment on approved invoices of up to 90%.
Offer B2B payment terms
Our risk-free net terms give your customers more time to pay, while you get paid upfront.
Offer different payment options
Our payments portal gives customers more payment options: credit card, ACH, wire transfers, and checks.
We improve B2B payments for 1,000+ businesses








Offer net terms without impacting cash flow
Resolve helps you manage every aspect of offering net terms to your customers, from credit checks to payment processing. Take on larger customers, orders, and markets by offering a 30 or 60 day net terms payment option. Use your cash flow for growth, we'll pay your net terms invoices within 1 day.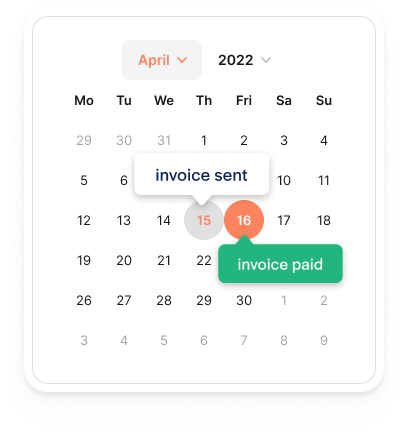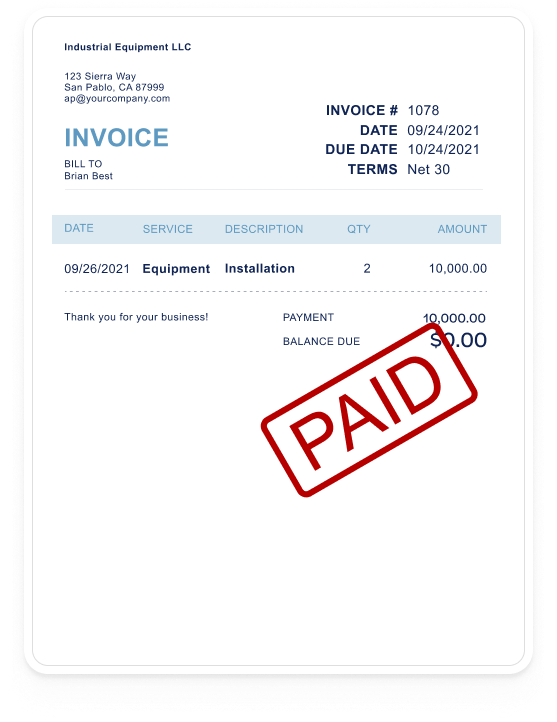 QuickBooks Online & automated bookkeeping
Keep your accounting software instantly up to date as soon as you get paid by Resolve. We automatically record your transactions so you don't have to. Auto-bookkeeping pushes your transaction records to QuickBooks, linked to the original invoice.
Save time and energy reconciling your books.
Better traceability between invoices, payments and payouts.
Keep your financials up to date with less effort.
Net terms at ecommerce checkout
Give your customers get the option to apply for net terms (or use pre-approved net terms) at checkout. Application is via a simple Resolve-powered form. Your customers hear back within a day and usually within hours. Once approved they can complete their ecommerce purchase from your checkout with net terms.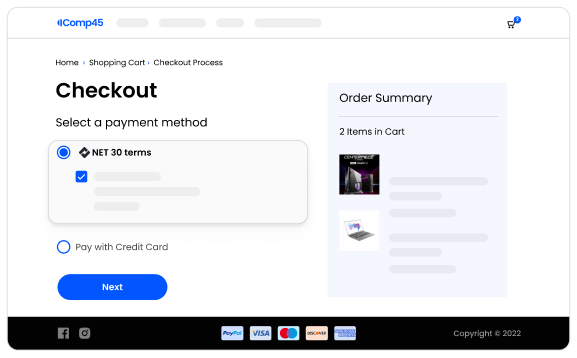 Resolve's B2B payments features
B2B payment portal
Improve your customer's experience by giving them more ways to pay with a professional, company-branded, billing experience.
AR & credit dashboard
Understand and reduce risk by proactively managing AR and maximize your customer's credit lines.
QuickBooks auto-bookkeeping
Save time on manual reconciliations. Resolve automatically records and syncs all transactions to QuickBooks.
Advance pay
Don't lose the sale. Access fast and reliable financial assessments of your customer's credit within hours.
Smart credit engine
A white-label payment portal that gives your customers more ways to pay.
Ecommerce checkout extension
Give online customers the option to apply for net terms at checkout. Approvals are granted within hours.
Resolve streamlines B2B payments on both sides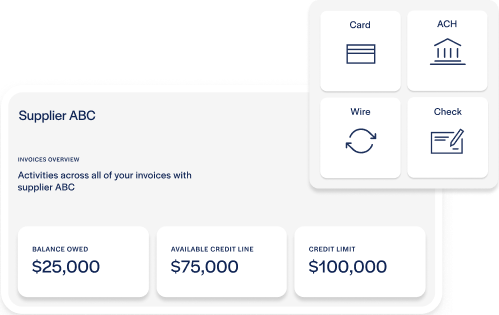 For your customers
Company-branded payment portal

Offer your own branded and professional payments & billing experience to improve your customer's experience.
Secure online login and access
One dashboard to view all invoices, credit lines, and history.
Easy online payment options: ACH, transfer, or credit card.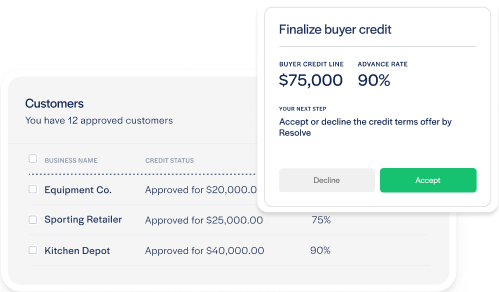 For your business
Accounts receivables dashboard
Strategically unlock cash flow and make smarter business decisions. Utilize larger credit lines, export payment summaries, manage credit & AR processes.
Easily view all outstanding AR.
Access credit line summaries & advance rates for all customers.
Export and sync payment history.
Turn your AR into cash
Chat with an expert today.