Offer Net Terms and Grow Your Revenue
Resolve helps you increase cash flow by giving you advance payment when you offer net terms to your customers.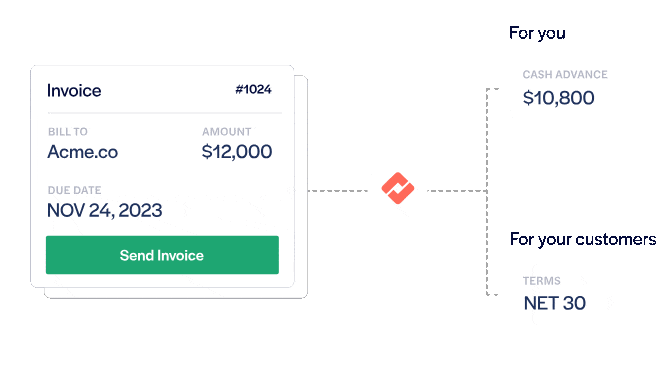 Add customers to Resolve's platform and get fast credit results. Each of your customers will receive a credit line based on their credit rating.

When a customer makes a purchase, you send them a net terms invoice through Resolve which updates records in your accounting software.

Resolve follows up on any late payments while you stay up to date through our user-friendly customer dashboard.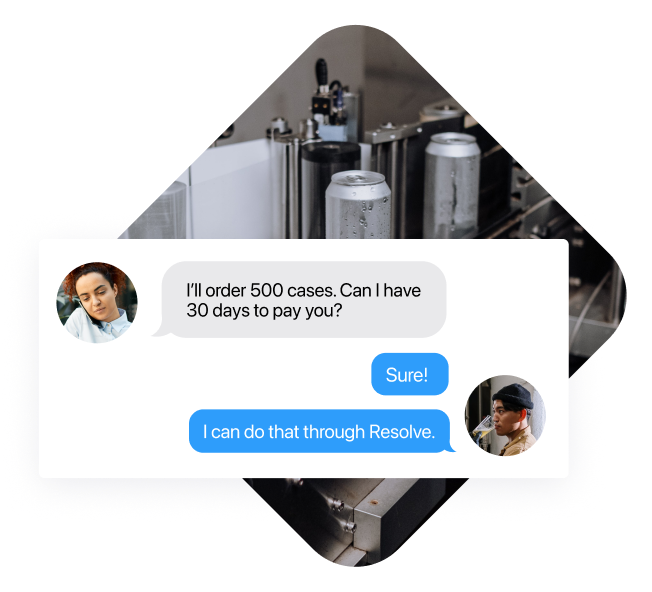 Trusted by over 12,000 businesses








Why work with Resolve?
With 3,500 payments processed monthly, Resolve manages all your cash flow and AR workflows in one place.
Advance Pay
Resolve advances you up to 100% on net terms invoices within 1 day. Your customers pay on 30/45/60 day terms and get credit lines so they can purchase more and grow with you too.
AR Automation
Resolve handles payments, collections, and regularly manages credit risk for each of your customers saving your team time and manual work.
Grow Revenue
By working with Resolve, you can increase sales, reduce non-payment, and minimize risk across your customer portfolio.
Built and backed by the world's leading FinTech brands
Businesses work with Resolve to improve AR turnover and cash flow
Get paid in 1 day instead of 60
Get up to 100% cash upfront on approved net terms invoices in 1 day.
All cash advances are non-recourse so what you get is always yours to keep.
Increase average order value by 40%
Grow sales 18% YoY by offering terms
Get paid in 24 hours
Sell even more with higher credit lines
Within seconds, get your customer's credit risk profile and recommendations on credit line sizes to extend.
Save $140 per credit bureau report
Speed up sales cycles by 90%
2x your customers purchasing power
Focus on customer relationships
Experience the best of both worlds, automated and human outreach
to avoid late payments. Offload your AR collections to us.
Reduce days sales outstanding to 1 day
Save your AR team 14 hours of work weekly
Increase yearly profit margins by 25%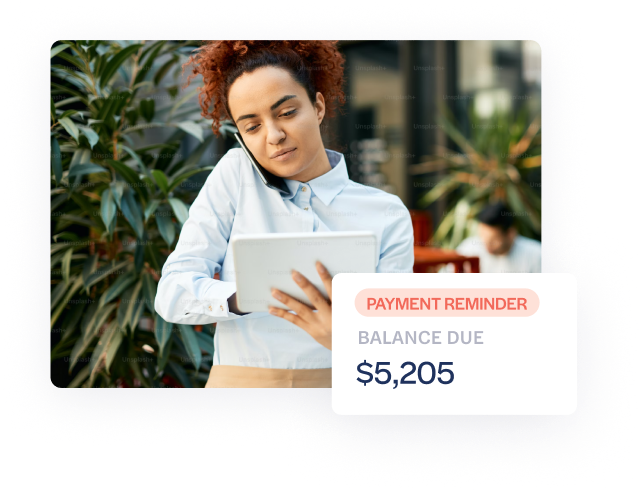 Make it easy for your customers to pay
Give your customers access to their own dashboard and more
ways to pay with ACH, credit card, wire, and check payments.
Plus, enjoy lower processing fees.
Offer 4 ways to pay instead of 1

One secure payment workflow for everyone

Speed up sales cycles by 90%
Automatic updates to save you time
Integrate your accounting stack seamlessly with Resolve. You'll save your team time and manual work when reconciling your books.
Reduce manual errors by 50%
Fully automate a 2-way integration with your ERP of choice
Decrease reconciliation time by 90%
Core accounting and ecommerce integrations







Get paid faster with Resolve
Chat with an expert today.