Marketplaces have been a center of trade and commerce for years. From the oldest market of Istanbul's Grand Bazaar to the modern marketplace behemoths like Amazon driven by online payments, the world of shopping has gone through a paradigm shift.
What has enabled this transition is the technology and the widespread adoption of online payment systems.
According to Vantage Market Research, the total global B2B payments market is estimated to reach 1,618.15 USD billion by 2028, at a compound annual growth rate (CAGR) of 10.20%
What is the most important thing that impacts these digital transactions?
The marketplace payment processing systems seamlessly working behind the scenes. If you are an entrepreneur looking to build an online marketplace, one of the critical things you need to focus on is an efficient payment processing system.
At its most fundamental level, this marketplace payment solution must be able to accept payments from customers and distribute these payments to vendors and sellers while processing the marketplace transaction fee.
Read on to learn everything about marketplace payment processing, different payment providers, and how to choose the right online payment solution for your marketplace.
What is a marketplace payment processing solution?
In the simplest terms, a marketplace payment processing solution enables transactions between buyers and sellers on your marketplace. This definition includes the physical payment solutions in the brick and mortar stores in the form of POS (point-of-sale) terminals.
Types of marketplace payment processing solutions
Online marketplace platforms accept and process payments in many ways. Some of the common types of payment solutions are:
Wire transfers
These are traditional solutions that are simple and ready to use. Many early-stage marketplace startups begin monetization using wire transfers and later shift to a payment gateway. This is due to the higher transaction fees, longer processing times, and lack of security options associated with wire transfers.
Custom payment solutions
Many innovative marketplaces build a custom payment infrastructure. However, this requires a lot of resources upfront to build a payment portal from scratch.
More importantly, it takes time to build a custom infrastructure to process payments due to the number of technological and security hassles.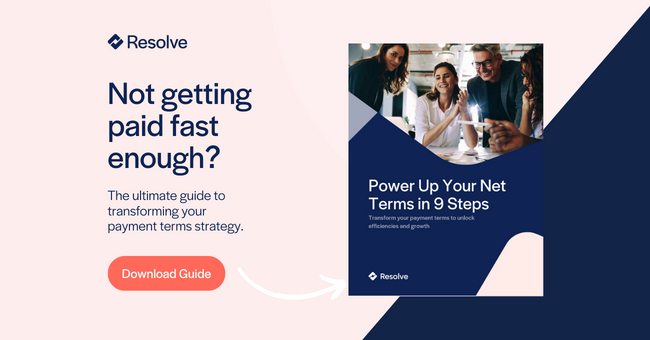 Marketplace payment gateway
This is the most effective marketplace payment processing method. This is when you use a gateway built by an existing payment service provider (PSP) like Paypal or Stripe to process B2B payments.
This gateway handles the entire transaction while taking care of user identity verification before processing and sending the approval code and other details to the customer after the transaction.
These payment gateways enable transactions in different modes (credit cards, ACH, debit cards, Amazon Pay, etc.) with a typically low fee (typically 1.5-3% of the transaction).
Most importantly, these payment gateways are compliant with the latest security protocols to enable safe transactions and prevent fraud.
Key features of an online marketplace payment processing system
1. Security and regulatory compliance
Security is the most critical thing you must keep in mind while choosing your marketplace payment solution.
Since there are a lot of rules and regulations related to financial transactions, the payment processor must be compliant with all of them.
This is to minimize financial risk for your marketplace business and offer a safe and secure experience for customers and vendors.
A few security features you must pay attention to:
PCI DSS Compliance
Any business that deals with credit card data (storing, processing, or transmitting) must adhere to the Payment Card Industry Data Security Standard (PCI DSS). Getting the certification is not easy but you must ensure your payment platform is PCI DSS compliant. Any payment solution you consider must comply with PCI DSS otherwise it is a dealbreaker.
Know Your Customer (KYC)
Many platforms implement KYC checks for their sellers and customers. This is to authenticate identity and identify any unlawful activities. This helps your business safeguard against fraud, illegal activities, corruption, and money laundering.
Anti-money laundering & GDPR
Additionally, it is always better if your payment service provider also complies with AML (Anti-money laundering) requirements as well as General Data Protection Regulation (GDPR). Most importantly, they must also provide regular updates given the ongoing changes in GDPR policies at present.
2. Support for multiple payment methods and currencies
Depending on your business, your target audience might prefer a particular payment method over the other. Moreover, if you have an international marketplace, you would also need to enable your customers to pay in local currencies.
When deciding on your marketplace payment solution, ensure that it supports multiple payment methods and currencies.
Some of the most common payment methods you should have available on your online marketplace are:
Credit and debit card payments
Bank transfers
Mobile payments
Cash cards
ACH payments (Automated Clearing House transfers
E-wallets like Paypal
Wire transfers
3. Support for different online payment processing approaches
Depending on your business model, you may need to adopt a particular way to process marketplace payments.
For example, a marketplace like Upwork or Freelancer might need to hold the amount paid by the seller in escrow until the service is delivered. On other hand, a marketplace like Airbnb needs to enable fast payouts to renters on their platform.
A few common online payment processing approaches:
Escrow
Escrow is a digital wallet for a marketplace store where they must store the money from the customer until the seller fulfills the service to satisfaction.
This is helpful for a service-based marketplace like Upwork where customers need to trust vendors or marketplaces where there are a lot of new sellers on the platform with no prior payment history or credibility.
If you are building such a marketplace, ensure your payment service provider has escrow functionality. Not everyone has this because it requires a state license to hold funds and is regulated heavily by the government.
Pre-authorized credit cards
A marketplace could also ask the customer to enter credit card details in advance for pre-authorization. This ensures that they have sufficient credit to transfer money during purchases.
This payment processing approach is helpful for virtual shopping marketplaces like Airbnb where renters can approve or decline the transaction before the funds are released.
Recurring payments
A recurring payments feature allows the marketplace to access the payment credentials of a customer consistently after they provide them the initial time. This is useful for subscription-based marketplaces or when regular payments for sellers must be set up.
Payment installments
Many multi-vendor marketplaces, like Amazon, have begun to offer payment installments to customers to make expensive purchases.
This makes it easier for them to buy a product and pay later in equal monthly installments, also known as 'buy now pay later' or BNPL.
Net terms
For B2B businesses that may be manufacturers, wholesalers, or distributors, these B2B sales transactions will require payment processes that enable net terms enrollment (also known as trade credit). Since B2B sales transactions are usually of larger transaction sizes, it is an industry norm for customers to purchase on credit. Invoices are not required to be paid until a specific period of time has passed (net terms) versus being due upon receipt. This introduces risk into the equation as marketplaces and suppliers must determine how much credit to give and for how long.
Until now, business credit checks and credit enrollments were usually done in-house. But reliable underwriting is hard and companies should not spend valuable time doing business credit checking. Now, digital net terms solutions that offer net terms as a service alleviate this burden for marketplaces and merchants–like Resolve.
Resolve acts as a 'credit team on tap' bringing an efficient yet credible process to assess a B2B buyer's credit application and business credit check while providing a one-stop shop for B2B payment and processing platform. Medical supplies marketplace DocShop Pro and landscaping marketplace GoMaterials, are examples of marketplaces that use Resolve for payment processing.
4. Regional availability
A marketplace payment solution provider must be able to process transactions in the geographical location of your target market.
Some of the payment gateways like PayPal are offered in multiple countries whereas some like Dwolla have their operations limited in the US.
Remember to consider your short-term and long-term business expansion goals before choosing a marketplace payment solution.
5. Easy integration and customization
Ensure that your marketplace payment service provider (PSP) can seamlessly integrate with your eCommerce and accounting ERP back-end.
Look for clear documentation and what type of technical support they provide. For example, Stripe Connect is well-known for its clear API documentation and well-built SDKs to offer a seamless payment processing solution for marketplaces.
Let's not forget about revenue. If you are running a marketplace, you also need to make your own. It's important that you are able to structure customized commission amounts and fee percentages into all the sales transactions that occur in the marketplace. This is why ease of customization is also important. Lastly, don't forget about timing. At the time of the transaction, the payment solution must be able to deduct the correct amount of fees from each payout to the seller and vendor while accounting for the payment-processor fees.
6. Ease of onboarding
Depending on regulations, marketplace businesses often need to employ a complex KYB (Know your Business) or KYC (Know Your Customers) process and due diligence to onboard vendors on their platform.
If this process is too complicated, prospective users might not always be patient enough to participate in it.
So, while choosing a marketplace payment solution, make sure they can also handle the KYC procedures in a seamless manner as this will impact the experience of your vendors and customers.
7. Mass payments and payouts features
The mass payment feature enables buyers on your marketplace to buy from different vendors while paying them in one transaction (like DocShop Pro). Without mass payments, buyers would need to buy from and/or pay each vendor separately.
On the other hand, a mass payout system allows a marketplace to carry faster payments to its vendors and sellers after deducting their transaction fees.
A good marketplace payment processing solution ensures that these transactions happen automatically in real-time.
8. Seamless checkout process
Having a seamless checkout process is critical functionality for B2B marketplaces in order to minimize abandoned carts. When integrating a payment solution with a marketplace, make sure that the checkout process is simple for users. Visually, it's helpful to present various checkout milestones as they progress through the checkout process.
Also, remember that if your payment method redirects customers to another page to complete the payment, this might increase the complexity for users, and they may abandron their cart. Unless they are going to an external site of a well-known external payment processor (like PayPal), this may impact the success of your marketplace.
9. Additional features such as tax reporting
Many marketplace payment solutions also offer features like tax reporting to make it easy for vendors to manage their taxation requirements and stay compliant. If your marketplace can offer an automated tax reporting tool, this is an additional incentive for vendors to sell via your platform.
5 best marketplace payment solutions
1. PayPal
PayPal is one of the most well-known payment solution providers as it began in 1998. It has the largest presence compared to other solutions.
A separate marketplace payment solution called PayPal Commerce enables easy transactions between merchants and buyers.
Key features of PayPal:
Available in 200+ countries with over 305 million users.
Supports more than 100 currencies.
Compliant with PCI DSS, 3D Secure 2.0.
Offers two types of integrations.
Managed path (your business acts as MoR, the merchant on record, so you control funds to sellers. A MOR is a party that is liable for payment processing and needs to ensure all compliance, safety, and taxation laws are met, as well as refund management).
Connected path (splits payments and enables sellers to be MoRs but they must have PayPal business accounts).
Pros of PayPal
Enhanced security and compliance.
Supports split and mass payments.
Widespread availability and multiple currency support.
Cons of PayPal
Account freezing without warning due to any suspicious activity. Though this is additional protection, sometimes the algorithm is incorrect and freezes accounts without any serious reason which may cause unnecessary business interruption.
The payment checkout page is outdated and could be cumbersome to use.
2. Stripe Connect
Stripe Connect is one of the most popular payment solutions for marketplaces. Many startups and businesses love to use Stripe because of its ease of implementation and different integration options.
Key features of Stripe Connect
Supports payment in 47 countries.
Support for 135+ currencies.
Compliant with PCI DSS.
3 different accounts for marketplaces: Standard, Express, and Custom to suit different business needs.
Pros of Stripe Connect
Puts financial responsibility on vendors/sellers because they are the MORs.
Seamless integration due to clear API documentation.
Offers tax reporting tools for vendors to simplify their operations.
Cons of Stripe Connect
Dependent on developer assistance to implement it properly.
Absence of a mass payment system so buyers need to pay each vendor separately.
3. Braintree
Braintree offers a payment processing solution that is great for eCommerce business platforms and mobile applications. It was launched in 2007 and later acquired by PayPal in 2013.
Key features of Braintree
Available in 45+ countries.
Supports 130+ currencies.
Integrated with PayPal.
Advanced SDK features like custom-UI integration.
High-level security (PCI DSS compliant).
Has its own fraud management tools.
Pros of Braintree
PayPal integration enables marketplace buyers to do transactions using PayPal.
Supports split payments that automatically send commission to the marketplace owner while dividing merchant payments.
Sellers are the MoR which means marketplace owners have minimum financial and administrative liability.
Offers individual merchant accounts, unlike PayPal, that serves as a third-party processor for marketplace payments.
Cons of Braintree
Might not be as secure as other payment options as there have been complaints from time to time.
Lack of support and assistance as reported by customers multiple times.
4. Mangopay
Mangopay is an online marketplace payment solution provider best suited for crowdfunding platforms.
Key features of Mangopay
Available in 125 countries.
API support to create customized payment flows.
Mangopay dashboard to view payment reports.
Pros of Mangopay
Built-in fraud protection due to escrow payments.
Allows to build own payment flows customized to your business needs.
Real-time monitoring of financial activities via the dashboard.
Cons of Mangopay
No free trial.
Limited support for multiple currencies (only 10).
5. Dwolla
Dwolla is a payment processing solution for American marketplaces. It exclusively focuses on bank transactions and acts as a mediator between banks in the US.
Key features of Dwolla:
Supports ACH transfers where it is free to transfer money.
Supports automated mass payments.
Compliant with PCI DSS.
Pros of Dwolla
Only a 0.5% transaction fee is charged by Dwolla for acting as a mediator between the marketplace and the bank.
Clean API and developer-friendly documentation.
Offers a free trial.
Cons of Dwolla
Longer processing time because of the ACH network, though Dwolla offers a same-day ACH feature to expedite transfers.
The marketplace owner is the MoR which means an increase in your administrative responsibilities.
Does not support international payments so this is only suitable for American businesses.
How to choose a marketplace payment solution: a simple checklist
Here is a quick checklist to help you choose the right marketplace payment gateway:
Does it provide solutions in my target geography?
Does it supports the relevant currencies I need?
Is it PCI DSS compliant?
What other fraud and security protocols does it have? Consider 3D Secure, Anti Money Laundering, GDPR, two-factor authentication, instant notifications on suspicious activity, and other fraud protection mechanisms.
Does it support multiple payment methods? The most common payment service providers it should support include popular credit cards like Visa, MasterCard, JBC, and Diners Club.
Does it allow integration of mobile payment options like Samsung Pay or Apple Pay?
What is the pricing of the platform to use?
Do the maximum and minimum limits per transaction work for my business? Tip: most marketplace payment solutions charge on a commission basis that is around 2.9% + $0.30 per successful transaction.
What is my MoR (merchant of record strategy?) This will determine which marketplace payment processing solution I should choose. Tip: Braintree and Stripe allow vendors to be legally responsible for transactions whereas Dwolla puts that responsibility on the marketplace owner. PayPal offers both options.
Does the solution provider offer easy integration options?
How much technical support will they provide to help me implement their gateways with my marketplace?
Does it support mass vendor payouts? Tip: It is best to choose a marketplace payment solution that can automatically pay balances to vendors to reduce errors and save time.
What are the add-on functionalities and smart features that I need? Tip: Many platforms offer automatically generated 1099 tax forms to automate tax collection and simplify compliance for the vendors on their marketplaces. Is this something that is a dealbreaker or dealmaker?
The bottom line:
Whether you are building or enhancing your current online marketplace, the right marketplace payment processing system will make or break your success. Know what key features you need in your marketplace and do your research. If you are a B2B marketplace, you must ensure your payment solution can not only provide but optimize your net terms and credit management.
Want to learn how Resolve works with B2B marketplaces to provide the best payment experience? Contact us for a demo.