What is online billing?
Online bill payment refers to a digital payment solution that facilitates sending money from your bank to another entity over the internet. This form of payment eliminates the need for writing checks, starting electronic funds transfer processes, or using the automated clearing house (ACH) to make remittances.
The payment system enables you to make recurring payments or one-time electronic payments from a credit union or bank. Further, the bill pay service has automation functionality that ensures prompt payments by their due date.
Since making individual paper bill payments for utility bills, debit cards, and credit card payments every payment cycle is overwhelming, you can streamline the process using a payment gateway. These are online bill pay services enabling you to make automatic payments, preventing late fees.
The great thing about online bill payment is that retailers, startups, and small businesses can use their bank or third-party payment providers to implement the payment processing. The competitive payments market means these payment platforms charge little to no processing fees while providing prompt payments. Providers will even reimburse late payment fees if they do not pay on time.
FinTech payment platforms such as PayPal, Venmo, and Stripe provide seamless B2C payments at checkout, and for purposes of this article, B2B payment solutions. SaaS companies like Stripe and PayPal will even handle B2B payment processing for cross-border or international payments on eCommerce websites.
How does online billing work?
After settling on a B2B payment method, log in to your checking or savings account by filling in your account information. Find your way to the online bill pay feature and choose the service provider you want to pay. If this is the first time paying that service provider, you must add the bank account number and billing address. After this, authorize the payment provider to send payments to the retailer on your behalf.
In addition to online payments, you can also send a paper check to a biller that isn't online. Further, these financial institutions offer mobile apps for iPhone and Android users, making it easy to access your online account.
Most banks offer the online bill pay feature for free with no monthly fees as long as you have a checking account with them. Online banking should sort out all your payment needs, especially if you have been on the receiving end of late payment fees.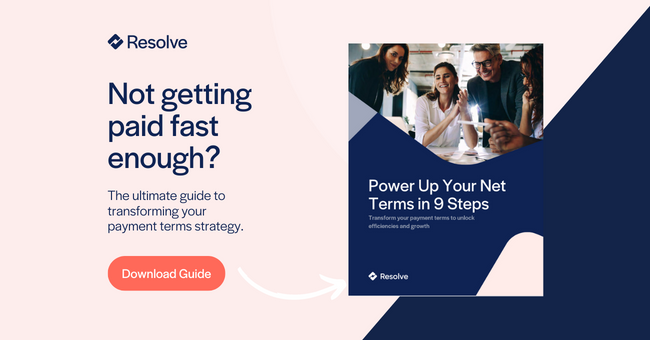 How to set up online bill pay
Here's how you can set up online bill pay as part of your banking services.
i) Set up each payee
Have all the necessary payee details, including the company's name, contact number, online payment address, and account number. Make sure you settle on one with favorable payment terms.
ii) Set up auto-pay
Next, you want to schedule the amount and the due date for each payee. Some banks offer same-day payments but schedule payments five days before to avoid late fees.
Always ensure you have enough cash in your bank account or digital wallet before D-Day, even setting up automated bank transfers from a dedicated account. You also want to take note of cut-off times for the payee to receive payments on the same day.
iii) Set up payment notifications
You can choose to receive notifications when payment is in progress or after sending. Notifications offer peace of mind knowing that the financial institution made the electronic bill payments on time.
Choosing online bill payment types
After opening an online bank account with the financial provider and choosing a payment method like a credit or debit card, you can choose from several payment option types to make payments to payees.
Some of the best online B2B payment platforms that will help manage your accounts payable, cash flow, and accounts receivable include:
PayPal
Venmo
Stripe
Amazon Pay
Direct debit payments
Why you should use bill payment online services
1. Convenience
One of the most significant advantages of using a bill payment online service is convenience. You get to pay all bills from a centralized B2B payment platform in real-time.
For instance, Resolve provides a B2B payments portal with a handy accounts receivables dashboard for managing your cash flow. That means net terms invoicing and B2B payments management, ensuring you get paid faster and your customers get better payment terms. You can even channel bank transfers, credit cards, wire transfers, or ACH payments through the portal.
Bill payment online services also make it easy to schedule when these bills get paid, taking away the worry of remembering to pay bills on time. But you must have enough money in the account. Although some banks allow for an overdraft, they will charge interest rates, and you risk paying late fees for that too.
2. Security
You can still pay a bill using a check and send it through snail mail, but it might get lost in transit. Even though someone cannot cash it, a misplaced check still leads to late payment and penalties.
Because of the threat of cyber fraud hanging over financial institutions, they are at the frontline of updated security measures to keep customers' information safe. Encrypted data, strong passwords, multiple authentications, and auto sign-off all ensure your financial data stays safe.
3. Organization
You'll appreciate online bill payments if you're the type of person who prioritizes organization. Online payment consolidates all your payments into one area, so there are fewer stacks of bills to deal with.
Secondly, the B2B payment system will send money automatically, so you don't have to track the payments. Since payments are automated, you don't have to worry about getting the numbers wrong.
4. Time-saving
Online bill payments guarantee efficiency, helping you save time. Think of the number of hours you've spent going over bills and trying to make the correct payments to each provider. Now, all you have to do is set up automated payments, and the bank handles the rest.
Your bills get paid on time like clockwork every month–you no longer have to spend hours scrutinizing and making these payments.
5. Environmentally-friendly
The US uses about 85,000,000 tons of paper annually, with a sizeable chunk of that going into making checks, bills, receipts, and bank statements. Since bill payment online services do not use paper, it is a better alternative to other business-to-business payments.
You'll not only be saving the environment by going paperless, but you won't have to deal with paper litter.
6. Consolidation
Online banking bill payment allows you to make all your payments from one place, negating the need for multiple accounts to make payments to different payees. Once you set up the service providers, the bank makes the payments on your behalf, all under one payment platform.
This consolidation also makes it easier for you to track payments. Everything to do with your accounts is available on-screen, either on your laptop or mobile phone.
7. Money management
Closely tied to the previous point, automated bill payments encourage better money management. You're able to track where your money goes and have better control of your bills. You can access your balance and view any upcoming or completed payments.
Is online bill pay safe?
Generally, there's negligible payment fraud when using wire transfers. Financial institutions like American Express have robust security protocols in place each time you make B2B transactions. These include usernames and passwords, encryption, security layers, and automatic sign-off.
Even with all those security measures in place, it never hurts to practice caution. Whether you're using a financial provider's or a payee's website, here are a few things to consider.
Never use public Wi-Fi to make business transactions. Always use a secure connection. Public Wi-Fi makes you vulnerable to security hacks leading to identity theft, fraud, and loss of funds.


When logging onto a website, ensure it has ["HTTPS"](https://18f.gsa.gov/2014/11/13/why-we-use-https-in-every-gov-website-we-make/#:~:text=Deciding%20to%20use%20HTTPS%20everywhere,replaced%20entirely%20%E2%80%94%20by%20someone%20else.) at the beginning of the URL. Other signs that show a secure webpage include an unbroken key symbol or a closed lock in the URL.


It may seem like a hassle, but make a point to go through a website's privacy statement. The statement includes details on how the website protects your personal and financial information.


Choose credit cards over debit cards to make payments. The former offers better security than the latter in case of fraud.


Follow up on the e-bill transactions you made to ensure they were in the right amounts and done correctly.

Final word – why use online bill payment processing
Every business owner knows the hustle of paying recurring bills like a credit card, utility bills, and lease payments. That's not to mention accounts payables to various supplies, and suddenly you have a mountain of bills to peruse and process payments.
Using bill payment online services eliminates all that stress. All you have to do is settle on a bill payment provider and automate the payment process. What's more, they charge little to no transaction fees
Your payment services provider will avail a payment platform showing all the payments made. Ensure that the account always has enough money to guarantee timely payments, although some banks offer overdraft facilities at an extra cost.